Meeting scheduling preferences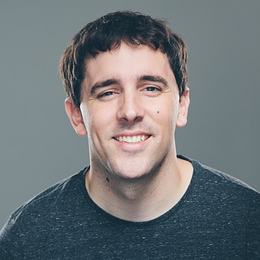 Bryan Harris
A larger and larger part of my role this quarter has been meeting with you guys to help plan, brainstorm and review different items.

Due to that my calendar availability has gotten wonky. So I put together a few preferences for scheduling meetings with me. These are meant to make the process easier for you, and more efficient for us both. It seems a bit overkill to write all of this down, but also feels needed so my schedule isn't a hot mess.

Please review and let me know if you have any questions or need clarification.

I appreciate all of you!

A few rules of thumb:

1. Timing Preference: I much prefer to take meetings in the afternoon. I usually reserve mornings for for deep thought work (like writing, reviewing, planning etc.).  So, generally try to schedule 1pm CT or after. If we agreed to do one in the morning, schedule away. If we didn't and you really need the meeting and no afternoon slots are available, schedule in the morning, but ping me with a quick email with the reason for it and why it was needed. I still might need to reschedule but this will help me get back to you much quicker.

2. Next To Something: I prefer to have a meeting scheduled next to something else. So, if you see a big block of open time, try to schedule it at the beginning or ending of that time, next to something else that's scheduled. That gives me more open space for other meetings or work vs. cutting a large block of open time up into small blocks and having less options.

3. Include The Details: When you schedule with me, if you would, please include the agenda for the meeting (why are we meeting? what's the goal? what are the talking points) as well as the Zoom link we'll be using in the calendar invite. This allows me to make sure I'm prepared and that we are both efficient and on point with our time.

4. Don't Leave, Please!: if you join my Zoom link and I'm in the middle of a meeting with someone else, please stay. Please don't leave (unless I specifically ask). I use my Zoom room like an office and schedule meetings back to back so they don't go long and the next person forces the current meeting to end on time. When you show up on time that helps the current meeting end.

These are a work in progress. Thanks for considering these rules of thumb.