Week 6: Moonshot 3 Peer Review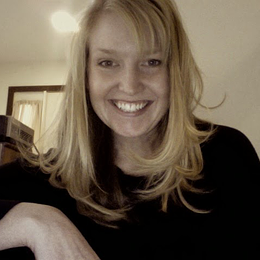 Katie Schuler
Materials from today's class
No lecture slides today
Moonshot 3 (below)
In-class Activity: Moonshot 3 Peer Review
Due Friday, October 16th at 11:59pm.

Objectives
Get your solutions evaluated by another group in Rapid Evaluation Stage 2
Identify your moonshots biggest risks based on the feedback you receive
Revise your solution(s) and target an expert to ask about your moonshot for next time.
Logistics and looking ahead
Last week, you submitted your group's two best solutions to your big question/problem.
This week, you'll enter stage 2 of Rapid Evaluation in which 3 other team's will evaluate these two solutions to help your group understand how big your moonshot can go and your moonshot's biggest risks.  
Next week on Tuesday, you'll enter stage 3 of Rapid Evaluation, where you will submit your revised best idea to an expert to evaluate your moonshots biggest risks!  More details about this will be released later.

The approach to feedback: Yes, and...
What is "yes, and…"

Accept the solution and expand the line of thinking!
Rather than immediately judge, be receptive to the idea and expand the discussion without  placing limits on the solution

What is "yes, but…"

Agree, but don't agree!  Yes, great idea, but here are some risks, limitations, problems I see.


In-class Tasks
First 5 minutes - annotate your own post

Each blog post from last week has been uploaded to Perusall. Start at your own group's post (link below). Take 5 minutes to annotate: highlight, circle, or write on your post if you want to direct attention to something specific, clarify something, or request specific feedback.
Remember, we are focusing on your TWO BEST solutions 

Second 15-20 minutes - add 3 "Yes, and...."s to each group

Below you've been assigned to evaluate 3 other moonshots. During this chunk of time, add at least 3 "YES, AND..." pieces of feedback to each group.. No criticisms allowed in this phase; only things like "yes, and if you did this, then .....". What else would be possible?? How can you help them expand on their idea, without criticizing it! 
If you agree with feedback already present, say so (respond to someone's comment with "agreed!" or up-vote it). 

Last 15 or 20 minutes - add 3 "Yes, but...."s to each group

Now you can feel free to let yourself back into "yes, but..." mode. Leave 3 pieces of feedback of this kind for each of the 3 groups you've been assigned: "yes, but if you did this it might kill the person!". 

Assignments
After-class tasks -your post must include:
Remind us briefly of the two solutions you proposed (copy and paste is fine) and respond (formally, in your blog post) to at least 3 of the "yes, ands…" and 3 of the "yes, buts" you received for each: What were the most important "yes, ands" and "yes, buts" that the other group identified about each solution?  Respond to each one. How did this change your thinking about your moonshot solution? Will you revise your solution based on this feedback? If yes, explain why. If no, respond to the feedback and explain why you don't think it is necessary to revise. 
Revise your solution (or solutions!) :  Based on the feedback you received, what are your new best solutions?  If you feel one solution is the clear winner at this point (with minor revisions), you are free to say so and focus on that one solution from now on.  If you'd like to keep both of your solutions (with minor revisions) you may do that as well.  Finally, perhaps this exercise has brought about an entirely different solution or solutions that your group would like to pursue!  Any of these are OK.  Just give 2-3 sentences about your revised or new solution(s) here.

Submission


Rubric/grading