Discussion Description:
On February 20th,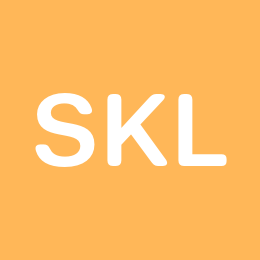 and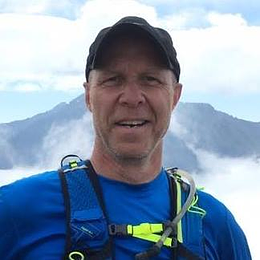 Litwin
led us through a discussion of how the activities each of us perform at least three (often more) times daily has a significant impact on our health, carbon footprint, happiness, and identity, as well as the welfare of animals with which we share this planet. Practical advice was offered on moving toward a more plant rich diet including how to make your favorite foods plant based, advice on analogs for meat and dairy and some great recipe resources. They also discussed the differences between a vegan diet and a whole food plant based diet and how those choices impact the planet and health. 
Primary Discussion Resources:
Resources Shared During our Discussion:
Full Chat Log:
00:27:18 Thor Olson: HLA = High latitude ancestry diet
00:28:00 Scott Henson (Drawdown Seattle): If anyone has questions please either raise your hand (under the "Reactions" icon) or type here and we will make sure your question is answered.
00:38:31 Scott Henson (Drawdown Seattle): You gotta love how much data Dr. Gregor brings to his videos, always impressive!
00:39:56 Scott Henson (Drawdown Seattle): After I switched my diet 4 years ago, I started taking B12 based on Dr. Gregor's advice!
00:41:33 laurazeffer: My husband won't take supplements. He is a vegan (more or less) and now forces himself to eat eggs mixed with flavors and veggies to cover the taste, otherwise his fingers get tingly. Ug.
00:42:34 Chad Dougherty: Will these slides be made available for review later?  Thanks!
00:45:04 Scott Henson (Drawdown Seattle): Hi Chad - here is the link to the slides:
https://tinyurl.com/eat4theplanet
00:45:32 Scott Henson (Drawdown Seattle): And everything (recording, resources shared, etc.) is posted here on our conversations web site:
https://drawdownseattle.org/conversations/
00:48:35 Wendy Feign: please discuss the cruelty of fishing too, and the environmental impact
00:49:14 jimlittle: NYTimes on recent video series on climate sustainability and American agriculture and the lobbying of the American Farm Bureau to resist a transition to climate sustainability in agriculture: 
https://www.nytimes.com/2022/02/01/opinion/climate-sustainability-agriculture-lobby.html
00:52:23 jimlittle: Harvard Nutrition Source is good source for nutrition information.  Here's info on vitamin B12: 
https://www.hsph.harvard.edu/nutritionsource/vitamin-b12/
.  My wife currently take 2mg (2,000 mcg) per day of vitamin B12.
00:52:37 jimlittle: My wife & I
00:54:08 Cheryl Wheeler: Please recommend non-dairy "milk" beverage options that are plastic-free/come in reusable or recyclable containers, if possible.
00:54:58 Chad Dougherty: Elvis Presley was a PB & Banana fan
00:55:21 Wendy Feign: I put a hand full of raw almonds or a TBSP of raw almond butter in a blender with water. delicious almond milk!
00:55:51 Anita Dygert-Gearheart: How are people incorporating flax seed?  Ok to cook in soups?
00:56:05 Eleana Pawl: How do you make hemp milk?
00:58:02 Scott Henson (Drawdown Seattle): On Blue Zones:
https://www.bluezones.com/2020/07/blue-zones-diet-food-secrets-of-the-worlds-longest-lived-people/
01:00:14 Chad Dougherty: Is there a good general way to determine the impact of the plants that I'm eating?  I assume that the footprint of importing fresh tropical fruits is quite high, for example.  I've also been told that almond farming is quite unsustainable.
01:01:46 Cheryl Wheeler: We cannot recycle cartons of any kind where we live, including the cardboard ones
01:02:14 laurazeffer: Homemade almond milk is yummier than store bought too. But takes a bit more effort. Not sure which is more expensive??
01:03:42 Thor Olson: Consider yourselves lucky.  You can eat these things.
01:05:01 Eleana Pawl: 1
01:05:01 laurazeffer: @thor, was just saying that yesterday. Extremely lucky and not sure how long this abundance will last.
01:05:22 Eleana Pawl: HEMP Milk (did I get it)
01:05:57 Thor Olson: For myself and several members of my family, we are on a very strict diet.
01:06:26 Scott Henson (Drawdown Seattle):
https://www.marriedtohealth.com/
01:07:08 Eleana Pawl: 1/4 cup hemp heats       4 cups milk   sweeten with 1/2 or whole banana  to sweeten more..maple syrup or agave...….  =  HEMP MILK                                      How long can you keep it?
01:07:36 Eleana Pawl: oops.. I meant 4 cups of WATER not milk (lol)
01:11:59 Wendy Feign: love nice cream!
01:14:01 Cheryl Wheeler: Any data on the environmental costs of using products like coconut milk that gets shipped really far versus the environmental costs of using a local dairy product (cruelty aside)
01:14:46 Chad Dougherty: +1 to that @Cheryl Wheeler.  Your question is a better way to phrase my question above.
01:15:47 Chad Dougherty: As much as I love bananas and coffee, I have horrible anxiety about how much carbon it costs to get them to me in North America.
01:16:03 Cheryl Wheeler: Exactly
01:17:33 Thor Olson: Unless you are HLA
01:17:46 Scott Henson (Drawdown Seattle): On some of the questions related to planetary impact of food, here is a good article from the NT Times:
https://www.nytimes.com/interactive/2019/04/30/dining/climate-change-food-eating-habits.html
01:17:56 Chad Dougherty: Awesome, thank you.
01:20:09 Chad Dougherty: Lisa Simpson eating gazpacho at the picnic was the all time best!
01:20:38 Scott Henson (Drawdown Seattle):
https://gamechangersmovie.com/
01:21:46 Chad Dougherty: A friend turned me on to this quite a while ago:
https://en.wikipedia.org/wiki/The_China_Study
01:22:06 Cheryl Wheeler: The quiz in that NYT article is useful, although my diet is not represented in the quiz though because I eat so many vegetables 👍
01:22:21 laurazeffer: Talk about how dairy and meat actually work opposite in bone building. Too much acid and other nutrition suckers
01:22:59 Scott Henson (Drawdown Seattle): Eat food, mostly plants not too much. 🙂
01:24:05 jimlittle: Another good nutrition source is Oregon State University Linus Pauling Institute.  Here's there info on vit B12:
01:24:08 jimlittle:
https://lpi.oregonstate.edu/mic/vitamins/vitamin-B12
01:25:14 Cheryl Wheeler: CSA in the summer and frozen food in the winter
01:27:25 Cheryl Wheeler: Re nuts, NYT article says The average greenhouse gas impact (in kilograms of CO2) of getting 50 grams of protein from nuts is 0.1 (versus 17.7 for beef) so maybe don't stress about nuts
01:29:21 Kyle VanderLugt: Can I add some commentary on fish aquaculture and trophic management?
https://www.researchgate.net/figure/A-comparison-of-the-trophic-position-of-agriculture-and-mariculture-products-including_fig2_222092668
01:31:31 Chad Dougherty: re: fish - If you really can't shake the fish, George Monbiot has an old article that makes a reasonable case for farm raised tilapia might be sustainable:
https://www.monbiot.com/2008/04/15/the-pleasures-of-the-flesh/
01:32:58 Cheryl Wheeler: What about sardines? Small wild caught things?
01:33:14 Cheryl Wheeler: Or catching and eating invasive fish?
01:33:45 Cheryl Wheeler: There's also seaweed. Check out Seagrove Kelp, it's a PNW business. Delicious stuff.
01:34:51 Suellen Mele: Paul and Suzanna, this was really great. Thanks for your clear and potent descriptions.
01:35:35 Joe G: Paul & Suzanna - very informational!
01:35:45 Scott Henson (Drawdown Seattle): Yes, thank you both, that was great!
01:36:21 Cheryl Wheeler: Shop any legit co-op
01:36:27 Paul & Suzanna:
https://community.works/ecosummit/
01:36:52 laurazeffer: I find it tough to eat low glycemic (I have issues) breakfast should be more like , for example: steamed veggies and tofu. Toast is not good. Most of your ideas are carbs/sugary. Not complaining, just noticing
01:37:05 jimlittle: Thanks Paul & Suzanna.  Excellent
01:37:34 Cheryl Wheeler: I eat vegetable soup for breakfast
01:37:44 Scott Henson (Drawdown Seattle): Veggies for breakfast, nice!
01:37:52 Wendy Feign: curious: what's everyone's age? I'm 63.
01:38:54 Eleana Pawl: Thank you Paul and Suzanna! So glad you did it and that I was able to join you.
01:39:46 laurazeffer: Being vegetarian- no problem. I have been one for 35 plus years. Bringing up the subject to my runner friends who eat the same year in and year out… TOUGH
01:40:48 Chad Dougherty: Thanks all!
01:40:57 Cheryl Wheeler: Thanks for hosting and all the resources!
01:41:13 Wendy Feign: thank you!
01:41:15 Paul & Suzanna:
tinyurl.com/eat4theplanet
01:41:46 laurazeffer: Please send a survey about meet up times!