Job Announcement: Assistant Professor, Watershed Hydrology and Biogeochemistry and Research Assist Position at Univ. of Florida/Range Cattle REC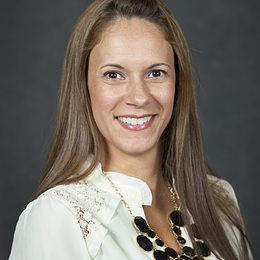 Maria L. Silveira
Assistant Professor, Watershed Hydrology and Biogeochemistry
-This is a 12-month tenure-accruing Assistant/Associate Professor position in the area of watershed science that will be 60% research (Florida Agricultural Experiment Station) and 40% extension (Florida Cooperative Extension Service), available in the Range Cattle Research and Education Center, Institute of Food and Agricultural Sciences, at the University of Florida.  This assignment may change in accordance with the needs of the unit. Tenure will accrue in the Department of Soil and Water Sciences.
Duties will include watershed-scale management of soil and water resources in the critical zone of grazinglands. Theoretical and applied approaches should be integrated to the various processes associated with hydrological and biogeochemical cycles, and interactions among the soil zone, biosphere, atmosphere, hydrosphere, and lithosphere. Relevant fields include (but are not limited to) biogeochemical and nutrient cycling in watersheds (with especial emphasis on natural and managed grazingland ecosystems); hydrology, surface and groundwater interactions, water resources management, and modeling, and integration of remote sensing data with quantitative modeling. The successful candidate is expected to address key questions related to the impacts of hydrologic and biogeochemical processes on the fate and transport of nutrients in a watershed scale, climate change effects on watershed hydrology and biogeochemistry, and development and implementation of management strategies to minimize nutrient transport from agricultural areas, with a core expertise on grazinglands. The appointee will provide leadership in integrating watershed-scale processes to address topics such as effects of agricultural activities on watershed hydrology and water quality, watershed-scale impacts of regional climatic change, hydrologically driven landscape processes, and surface water-groundwater interactions. Biogeochemists and hydrologists who combine field measurements, experimental and/or modeling approaches are of particular interest. Extension activities shall primarily address an audience of public and private landowners and managers, as well as state and federal agencies with programs aimed at addressing climate and grazingland management-induced changes in watershed hydrology and the coupling between biogeochemical and hydrologic processes across watershed-scale grazinglands. These activities should include appropriate methods, such as demonstrations, field days, meetings, tours, as well as written and oral communication media. Research and extension efforts should be organized and conducted in cooperation with other statewide faculty, county extension faculty, and federal and state agency representatives.  The faculty member will actively seek contract and grant funding to support this program.  Communication of research results in appropriate peer-reviewed journals and scientific and trade publications is an essential requirement of this position. Experience working in inter/multidisciplinary research teams to address complex environmental sustainability challenges is essential. Additional information can be found at:
https://facultyjobs.hr.ufl.edu/posting/84693
Application information
: Individuals wishing to apply should go online to
http://apply.interfolio.com/84693
and submit:
Cover letter that states applicant's interest in the position and qualifications relative to the credentials listed above
Curriculum vitae
Contact information (including email addresses) for three individuals willing to write letters of recommendation
Unofficial transcripts
Please refer to Requisition # 00036405. Dr. Maria Silveira (
mlas@ufl.edu
). Chair, Search and Screen Committee
Research Assistant Position – Long-Term Agroecosystem Research (LTAR) site at the Univ. of Florida, Range Cattle REC in Ona, FL
University of Florida, Range Cattle Research Center is accepting applications for a a research assistant position based at the UF RCREC site in Ona, FL. The position will be renewable contingent upon continued funding .
General Tasks:
Responsible for collection and processing of plant, soil, and greenhouse gas samples.
Responsible for plant aboveground and belowground biomass data collection
Responsible for drying, sorting (live and dead biomass), and weighing biomass and entering data into excel spreadsheets in an organized manner.
Responsible for assisting and/or performing laboratory analysis of soil, plant, and gas samples
Maintains excellent records of all activities and data files.
Performs other reasonable duties in cooperation with the LTAR Research Scientists, as needed. It is expected that the research assistant will be able to perform most tasks independently as needed after initial training in tasks has been acquired. The research assistant will be willing to collect data in the field, drive field trucks between data collection sites, organize data into required formats, assist with fire and cattle management, and perform all task in a highly professional manner. 
Minimum Requirements:
A bachelor degree in soil science, agronomy, agroecology, or equivalent.
A valid driver license
Willingness to work long hours in the field in sub-tropical Florida environment
Closing date: open until filled
Expected start date: Immediately
Location: Ona, FL
Supervisor: Maria L. Silveira (
mlas@ufl.edu
)
Term: 1 year with potential for renewal
Salary: Commensurate with education and experience (starting salary of $35,000)