💡 STEAM FRIDAYS Lessons & Expectations
STEAM Friday + Independent Work Session-September 10th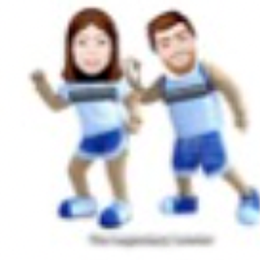 Dr. Laura Lowder
Happy STEAM Friday, Scholars!
Today, you will engage in a visual art lesson created just for our Upper Academy scholars from Ms. Sarah Pellitier. 
You have a few steps to complete:
1. View and create via Ms. Sarah's visual art lesson.
https://drive.google.com/file/d/1FosOyZLmrmVVUzh6BFD8RPJmME7rPc1c/view
2. Snap (and crop) to create a nice pic/image of your artwork.
3. ADD your image to our collaborative digital portfolio in Book Creator via this link. Just edit the book on the virtual shelf. Be sure to include your name to give yourself credit and claim your artwork.  Have fun with it!                                     
https://app.bookcreator.com/
.  JOIN CODE:
MN2DKCX

We will also spend time on independent work to get ourselves into a prepared situation so as to be able to be teenagers over the weekend.-You deserve it!

Happy Friday!

Dr. Lowder :)

*Yes-this is for EVERYONE and is required. Embrace it!