ARS postdoc position in Tucson, Arizona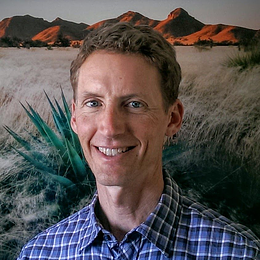 Russell L. Scott
ARS Postdoc:  Improved understanding of carbon and water cycling in semiarid regions


Scientists at the USDA-ARS Southwest Watershed Research Center are seeking a Postdoctoral Research Associate to improve understanding of carbon and water cycle linkages primarily in semiarid terrestrial ecosystems. We are entertaining research questions that can be addressed using eddy covariance observations of land-atmosphere water and carbon exchanges. Accordingly, we encourage applications from candidates that have interest and skills to address one or more of three focus areas/questions:
1.      (Flux data focus) What can long-term, multiyear eddy covariance observations tell us about semiarid ecosystem response to hydroclimate variability?
2.      (Big Data focus) How can regional-to-global eddy covariance observations be combined with novel remote sensing metrics and/or land surface models to improve understanding of dryland carbon fluxes and their response to climate variability?
3.      (Instrumentation) How can flux tower observations of carbon and water fluxes be improved by additional sensors, and how can comparisons of open and closed path infrared gas analyzers identify and correct biases in eddy fluxes? 

The GS-11 position is based at the Southwest Watershed Research Center in Tucson, Arizona for a 2-year term, with a possibility of extending to 3 years with successful performance. The researchers will work with Dr. Russell Scott and other scientists at ARS as well as with university collaborators (at the Univ. of Arizona as well as elsewhere). This position requires US citizenship and a Ph.D. in geography, ecology, hydrology or a related field. It also requires knowledge of ecosystem carbon and water cycling and a familiarity with collecting and working with a variety of field data, principally including eddy covariance data. The ability to write and troubleshoot processing code written in MATLAB or a closely related language like Python or R is a must. The successful candidate will demonstrate good writing and presentation skills with a strong commitment to publishing.


Tucson is a unique, diverse and fun-filled university town. This mid-sized city strikes an excellent balance between outdoor and urban opportunities. Tucson is surrounded by forested sky island mountains and many unique desert ecosystems that make it an outdoor enthusiast's dream (cycling, hiking, running, climbing, etc.). At the same time, city enthusiasts will find ample choices for multi-cultural foods, public events, live music and entertainment.  


To apply, please contact Russell Scott (
russ.scott@usda.gov
). With your correspondence, please include a full CV, a 1-page cover letter outlining your research interests related to one or more of the three focus areas above and your suitability for the job (including both prior experience and future research interest), a pdf-file of one publication, and the contact information for three references. Minorities, women, veterans, and individuals with disabilities are especially encouraged to apply.