Defensive Tactics: 3.3 PERSONAL DEFENSE MODULE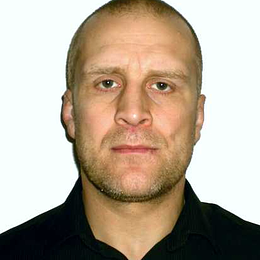 Arturas Pranckevicius
More info about Full Defensive Tactics  Course by Modules or one Intensive  3 days course-Modules, Prices, Duration:
https://public.3.basecamp.com/p/hRjG2jYrMvHh4TXqcUL71L3z
Defensive Tactics:PERSONAL DEFENSE MODULE
Safety of Community  starts from Personal Safety !
If  you won't Invest to your ability to Protect Yourself You will Be Trophy for Your Assailant !


Duration:  15 hours;
Price:        150 euro;


About PERSONAL DEFENSE:
You

Can't Win

against someone who is Stronger. But you still Can Protect yourself !
You need years of training for Ability to Win. But you need a few basic Principles and to be Smart that to Survive.
But You still have to Train Hard.

That builds not only Ability to Fight but Self Confidence and Chances to Avoid Fight.
You CAN'T DEFEND YOURSELF WITHOUT PHYSICAL SKILLS.
Principles of Self-Defense:
Remove Threat;
Assets between Threat and You.
Retreat Yourself
Remove Threat;
Assets between Person you defend and Threat;
Remove Person You Defend.
Planning of Personal Defense:
Try not to get in Troubles

( 5 Not To Do ).

You can sort 90% of them out.
Even if you do everything Right- you can get in Troubles. Use Physical Defense Techniques

 

(Principles of How to Fight Properly)

then. Don't forget- 90% is for Avoiding Troubles, 10%- for Using Force.
piramide-not to do.jpg 34.4 KB Download
Principles of Using of Reasonable Force
Necessary;

Reasonable in Circumstances;

Proportional (response).

Laws:
Self-Defense Law (UK, Ireland):
Defend Yourself;

Defense of Others;

Defense of Premises.
Human Right Convention:
Citizens arrest (UK, Ireland):
You can arrest if you suspect someone is doing serious crime.
2.1 Personal Defense-
Theory and Principles:
Assessment Criteria : 
the learner can
understand theory and principles of Personal Defense:
2.1.1  Biomechanics of Human Body;

https://public.3.basecamp.com/p/5eHVdzsyPNNM4EWETVHjfHwF


2.1.2  Psychical Reactions - Alpha and Beta brain waves;
2.1.6 Levels of Power: Frame, speed, reaction, power.
3. Defensive Tactics: Empty Hands Combat- 
PERSONAL DEFENSE -PRACTICAL DRILLS

 

- (15 hours)

Learning Outcomes –– the learner will be competent on : 
3.1 Basics of Throws / Take-downs:
Assessment Criteria : 
the learner can 
will be able to Defend from and use take downs safe and proper way for Defense:
3.1.1 principles, grip, position for throw-Timing;
3.1.2 Biomechanics of human body -"frame";
3.1.3 Psychical Reactions ;
3.1.4 back throw - defense/counter attack drills;
3.1.5 sweep – defense / counter attack drills.

3.2.6 Ground work for Defense: 
Assessment Criteria : 
the learner can 
will be able to Defend on the ground  safe and proper way:
3.2.7 Safely fall dawns, rolls;
3.2.8 Drill "machine" - roll-stand up- move
;
Learning Outcomes –– the learner will
 be able to Defend from Strikes:
3.3 Basics of Punching/Kicks:
Assessment Criteria : 
the learner can 
Defend from Strikes and use Strikes for Defense  safe and proper way:
3.3.1 Timing;
3.3.2 Biomechanics of human body -"frame";
3.3.4 Straight  Punch – defense /counter attack / blocking;
3.3.5 Elbow – defense / counter attack / blocking;

3.3.6 Low Kick – defense / Counter attack drills / blocking;
3.3.7 Knee – Defense / Counter attack drills / blocking;
Learning Outcomes –– the learner will
be able to Defend from Grabs from Front
3.4-3.5. Defense From Grabs (1-3 included)

 
3.4 Defense from Grabs - from FRONT :
Assessment Criteria :  the learner can Defend from Grabs and use restriction techniques for Defense (from front):

3.4.1  Throat (front choke);
3.4.2 Chest;
3.4.3  One Hand;
3.4.3 Two Hands;
3.4.4 Bear Hug;
3.4.5 Double/Single leg attack;

Learning Outcomes –– the learner will be able to Defend from Grabs from behind back 
3.5 Defense from Grabs - from behind Back : 
Assessment Criteria : 
the learner can
Defend from Grabs and use restriction techniques for Defense (from behind back):
3.5.1 Head lock/ Rear Choke;
3.5.2 Bear Hug;
3.5.3 One hand;
3.5.4 Two hands;
3.5.5 Double / Single leg attack;